Hello hello!
Hope you are all doing well!
So my cohort and I have just finished our very first stage 2 placement….
This nursing journey is flying in!
Where was my placement this time?
So, this time I was placed at the Neonatal Unit, so as you can imagine a lot of my time on this placement was spent saying "Awwww" and "congratulations" and "aww how cute" 😊
💓 I thought it would be special to share this post on World Prematurity Day. 💓
This was my first children's placement and I found it to be so so different to my previous placements which were in adult services.
What did an everyday looked like?
An everyday was somewhat different, but was equally filled with some routine tasks. Everyday was a learning day and I always took it upon myself to learn a new nugget of information to take away. I had a chance to work in the Intensive Care, High Dependency and the Special Care area. They were all very different in their own right. I think special care was my favourite area to work in though! 🙂
Skills and learning undertaken:
There were lotttts of nappy changes of course! (At the nappy changes we changed the position of the stats probe to prevent it from being on the site for too long and causing a burn).
I learnt about transitional care and family integrated care which is such an important part of empowering and educating family's in caring for their babies.
I carried out blood tests via a heel prick and completed comfort bundles. We gave the baby some sucrose- this was amazing stuff! Research suggests that if you give the baby sucrose and leave it in the mouth for around 2 minutes before doing any uncomfortable procedure it calms the baby down and stops them from crying, and wow it is amazing stuff there was no evidence of discomfort or crying. They loved the sugar! It was important to perform the heel prick to the side of the foot as I learnt that doing it in the centre of the foot could have an impact on the babies development in walking when they grow older.
I undertook lots of feeds and learnt about the different kinds of feeds and milk options. For example: bottle feeds (and the different kinds of feeding positions for this), Tube feeding (nasal and oral), and breast feeding and how the Medela breast pumps worked. Knowing how the pumps worked was useful so we could inform mothers if they were unsure. I also learnt about the different feeding teats for the bottles- who knew there could be so many to choose from! My favourite part of my placement was the bottle feeds. It was just a lovely thing to be able to provide the wee toots with their nutrition. I also learnt the calculation formulae for working out the babies feeds for the day. You can find this on my instagram page.
I passed a few nasal-gastric tubes and oral-gastric tubes (mainly to replace the ones that had been pulled out) wee rascals! Many of the babies had little octopus toys which were given to encourage them to play with the dangly legs instead of their tubes, but pulling out a feeding tube seemed to be more fun for them!

We had a mini induction to the ward and were taught how to pass the feeding tubes initially with a dolly just to get to grips with how it worked before performing with a real baby.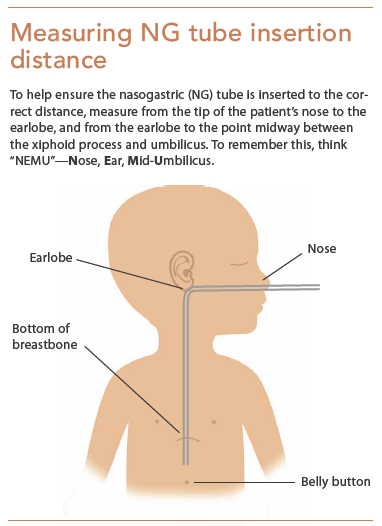 I learnt about the common medications used in this area and had the opportunity to dispense them. I have created a little list of medications that were most commonly used on the ward which I have shared on my instagram page. This might help any students undertaking a neonatal placement. Give them a wee scan though and take some time to have a little search of them in the BNF before starting your placement! (I found this super helpful).
Observations of course (This is the Parameters that we were taught) I have an image on my Instagram with the Neonatal observations that I learnt
Using the badger system – This system is used to promote a paperless practice. This is used to log all the babies safety checks, notes, hourly observations etc. It can take some time to get a hang of it, but I got to grips with it by the end of my placement! 🙂
I gained understanding of prematurity and some conditions that newborns can present with. A common misconception is that a neonatal unit is only for preterm babies, but I did care for a few term babies too. I also couldn't believe the amount of twins I saw! Here are just a few conditions that I came across during my placement: (there were more but I would be here for ever if I named everything)
Respiratory Distress syndrome- this was very common condition found in preterm infant. One actually that I am learning about in my stage 2 science module so I am really pleased that I am learning about a condition that I have a little bit of an awareness of. Treatment for this can involve Surfactant Therapy which is the administration of surfactant which reduces the surface tension and opens up the alveoli and prevents the lungs from collapsing/ CPAP (Continuous Positive airway pressure). The CPAP reduces upper-airway blockage and decreases air way resistance by producing a combination of airway pressure which reduces the surface area for gas exchange.
I learnt about Jaundice and the treatment for this is phototherapy treatment. So Jaundice is caused by the build-up of bilirubin in the blood. It is the lights that break this down. The babies wear little eye protectors.
Neonatal abstinence Syndrome – this is where a baby is withdrawing from a drug that the maternal mother has taken during pregnancy. This was treated with Morphine and frequent observation using the finnegan scoring. this assess the 21 of the most common signs of neonatal drug withdrawal.
Preterm premature rupture of the membranes (PROM)-this is a pregnancy complication. This is where the amniotic sac around the baby ruptures which can cause infection. This is another reason why a baby can be born preterm.
I learnt about the some of the aetiology (causes) behind prematurity.
Extra opportunities
I had the opportunity to spend a bit of time with the Developmental team which focussed a lot of the babies positioning and the importance of them lying in a comfortable position. The babies that were in incubators were placed on squidgy mattresses called a Sundance mattress and they were the most brilliant things because you could mould them around the baby and make them feel comfortable and secure, which contributes to the infants development.
I had the opportunity to go out with the outreach team one morning. This team is a service which provides ongoing care, advice and support for families and babies that are discharged from the unit. Babies that go away from the ward on oxygen will be seen by outreach. Babies that were born a specific weight/gestation will also be seen by outreach service.
I finished off my placement with the opportunity to go in the ambulance with the neonatal transport team (ScotStar). It was a whole 5 minute journey to the children's hospital where I then had the opportunity to observe a babies hernia repair at the Children's Hospital theatre department. So that was an eventful day for learning!
The neonatal unit provided a lot of great reading and quiz resources on their student MS teams area! This was super! 🙂
Thoughts and Feelings before and After
I suspected that this placement would come with some challenges not only physically but emotionally.
I was right. It took some time to learn the ropes because 1. this was my first children's placement and 2 neonatology is such a specialised area and there is so much to learn! I am so grateful to have had this opportunity and feel that it has been such a valuable learning experience in so many ways! I cant thank the neonatal unit enough for their teaching! I am extremely proud of my achievements during this placement. I have to admit it has probably been the most challenging placement so far, just due to the nature of the job. But I do love a challenge! Despite being both emotionally and physically tiring it was EXTREMELY rewarding; especially when you see babies and families going home and ringing that very special bell at the end of their journey! 🙂
Thanks to all those at the neonatal unit for this very insightful experience you are amazing at what you do; thank you for caring for all the families and babies!
To all the families and babies that have been touched by prematurity; you are not alone you are very strong 💓 #WorldPrematurityDay.
The families, babies and staff that I met during this experience were so special 💓
For more information please click this link